A world where the ubiquitous technology has solved all current problems, a zero-growth world or a world without sufficient international cooperation. These are the scenarios for the future outlined in the new "Logistics 2040" report published by FM Logistic CE in cooperation with experts from 4CF specializing in strategic foresight. The report encourages a discussion on the future of logistics and its role in Europe's economy over a 20-year period.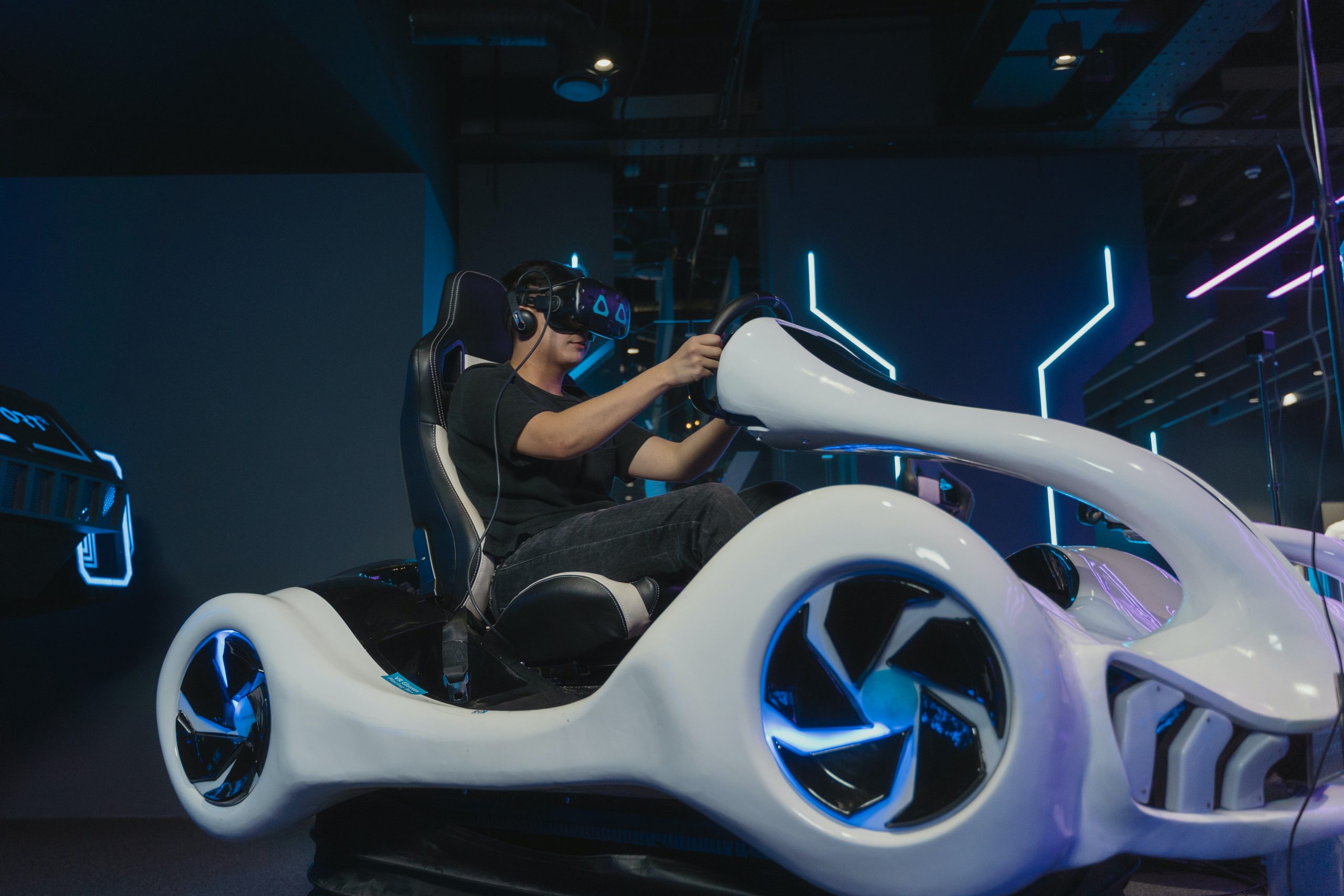 The scenarios are based on an analysis of industry insights, existing scientific literature, as well as in-depth discussions with FM Logistic experts. Then, 4CF specialists defined 3 possible global development directions that will have an impact on the logistics sector.
Scenario 1: The world of hi-tech
Most of the problems of 2020 have already been solved by extraordinary technological advances. It is a vision of the world that combines production closely with logistics. The services available to logistics operators will be highly specialized.
Main hypothesis: By 2040, logistics companies will absorb many manufacturers of basic goods and end-of-life value chain links: reuse, recycling and regeneration, making their impact on the consumer goods market essential and, at the same time, offering the most desirable circular model with reliability close to the statistical ideal.
Competitive advantage factor: having algorithms to optimize AI and autonomous navigation technologies.
Scenario 2: The world of "zero growth"
The economy and society are subordinated to the fight against the climate change. This world demonstrates the effect that sustainability and social capital will have on the economy, including logistics operators. Thanks to zero-emission transport systems, logistics will play a decisive role in the development of green cities and will enable companies to achieve climatic neutrality.
The main hypothesis:By 2040, logistics will play a decisive role in enabling its clients to achieve climatic neutrality, which is a necessary condition for access to the markets of developed countries. This is a very demanding world for logistics companies.
Competitive advantage factor: Expertise in sustainable solutions and in supply chain building; ownership of licensed infrastructure for autonomous tunnel transport systems; networks for contact with local suppliers
Scenario 3: The world where the level of international cooperation is insufficient
As a result, we are unable to successfully develop and solve the most important global problems. This world is a vision of concentrating logistics in the hands of the strongest players, whose advantage will be the ability to obtain appropriate certificates and environmental and operating licenses. By 2040, logistics companies will operate based on concessions, therefore only the largest organizations will be able to offer access to all distribution channels and e-commerce.
The main hypothesis: By 2040, the free trade system, including the EU's internal market and the free movement of goods, will be eroded, leading to a logistics crisis and a to a re-distribution of roles.
Competitive advantage factor: Ownership of transport infrastructure and concessions; ownership of storage facilities; marketing and optimization skills
The logistics market in all three scenarios is very different from what we know today, and it is only 20 years away from our time. The scenarios show a panoramic view of the world of the future. Their goal is not to give all the answers. Instead, they should intrigue and encourage new questions that would not have come to our minds before
"Logistics affects almost all sectors of the market today, and its development is almost synonymous with change in many other areas for which it is an important part of its operational activity and business model. Our intention is that the development of the 'Logistics 2040' is a challenge to previous assumptions, prompting us to think about how trade and logistics can develop and inspire the search for innovative solutions for the future," argues Daniel Franke, the Managing Director of FM Logistic CE.
The scenarios in the "Logistics 2040" report should not be considered as forecasts for the future. They are variants of the future that pose the greatest challenge for logistics operators and their clients. These are versions of the world of the future that may require huge investments, bold changes in business models, establishing or strengthening strategic partnerships, gaining new competences and continuous development.
The "Logistics 2040" report is available online at info.fmlogistic.com/Logistyka_2040.
4CF is a Polish company specializing in advanced strategic foresight. It explores the future to help customers make right strategic decisions. The company prepares strategic analyses and development programs, monitors early signals of market developments as part of cyclical reports and implements comprehensive projects related to trend analysis, development or updating of R&D strategies and plans.
FM Logistic Central Europe is part of the FM Group, a global leader in logistics solutions established in France, present on 3 continents, in 14 countries around the world. FM Logistic CE has 17 logistics platforms, 30 transshipment warehouses and employs more than 5,500 people. It has a total of more than 750,000 sq. m of warehousing space and a fleet of around 2,500 vehicles.