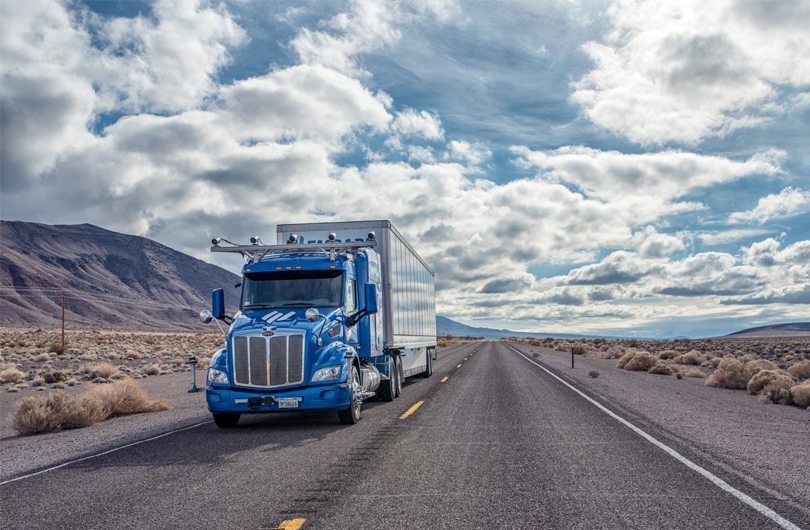 Scalable industrial solutions

Transport management systems are used in many industrial segments where transport and logistics function is the common denominator. Thanks to its scalability, TMS &UP® is a useful tool for logistics operators regardless of the fleet size and the scale of operations. It is a versatile transport management application, offering users a range of solutions to optimize the work of planners, dispatchers, carriers, sorting staff and financial and billing departments. If you represent one of the following groups (regardless of your fleet type: own or outsourced) and plan to optimize your processes for comprehensive transportation services, please contact our experts.
Transport, forwarding and logistics companies
Logistics operators (CEP industry)
Production and distribution companies
Retail chains
The functionality of the TMS &UP® system has been adapted to successfully support diverse models of transport processes, such as shuttle, circumferential, radial, mixed or cross-docking.

Plan, monitor and do the accounts!
The system supports transport processes carried out by both own and outsourced fleets. It enables synchronization of transport between branches (warehouses and sorting plants), efficient management through registration of delivery, unloading and shipment, as well as management of the rotating infrastructure in the form of semitrailers or truck-tractors. As a web application, the system supports the management of line haul within the framework of national and international logistics in the following three key aspects:
Link planning and management of driving schedules
Performance and monitoring of logistics and distribution operations
Management and control of settlements for executed orders
The user has a convenient interface for insight into details of transport orders, including:
Characteristics of the resources (vehicle and carrier)

Planned route

Types of services provided under the order

Current status of links and services

Financial records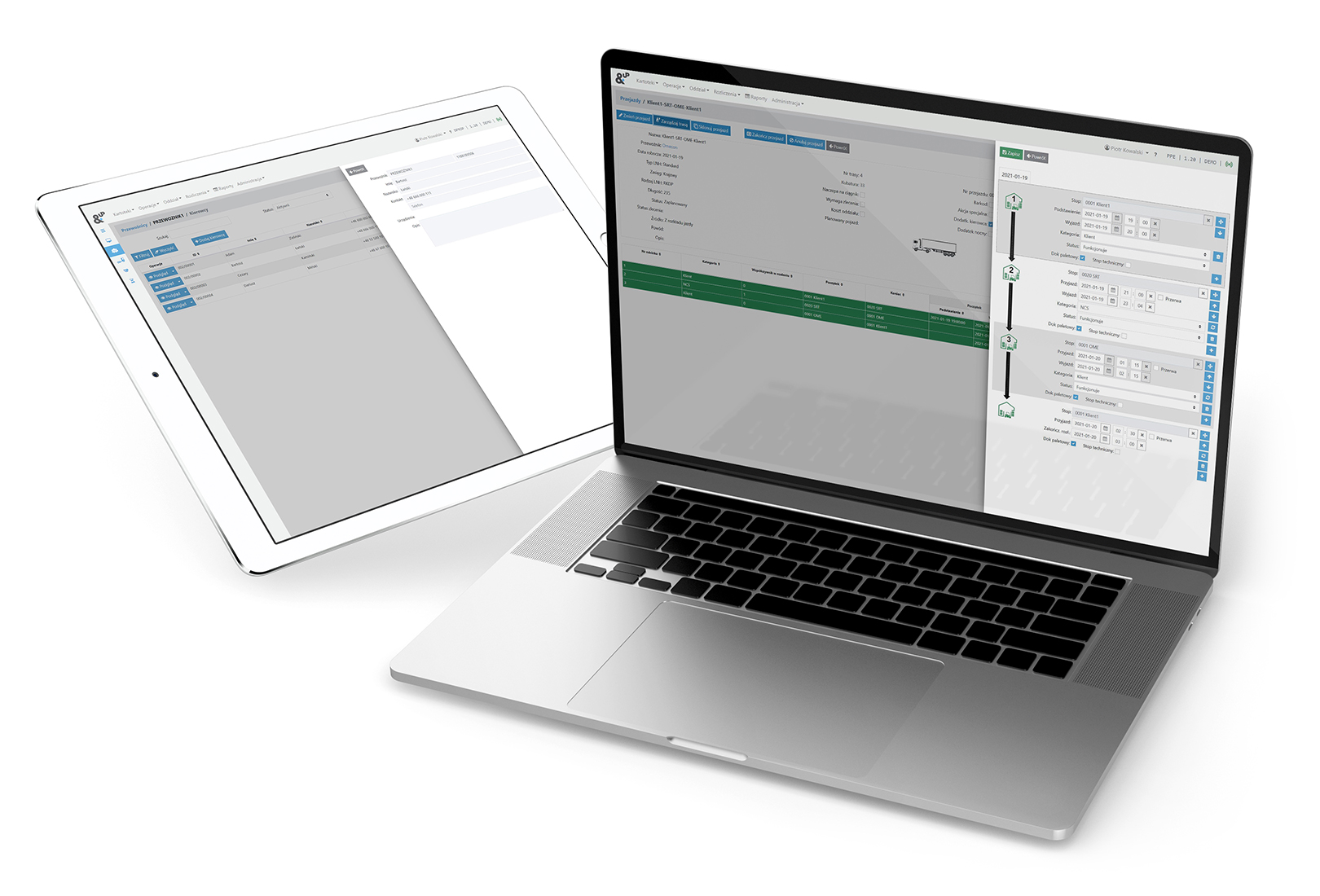 We will help you discover new
opportunities for your business!
We provide solutions for medium-sized and global companies!
Link planning and registration
Creation of transport orders
Automatic shipment of orders to carriers
Assignment of resources to links
Status-flagging of travels and transport links
Management of files, contracts and price lists
Automatic pricing of completed travels
Invoicing and registration of charges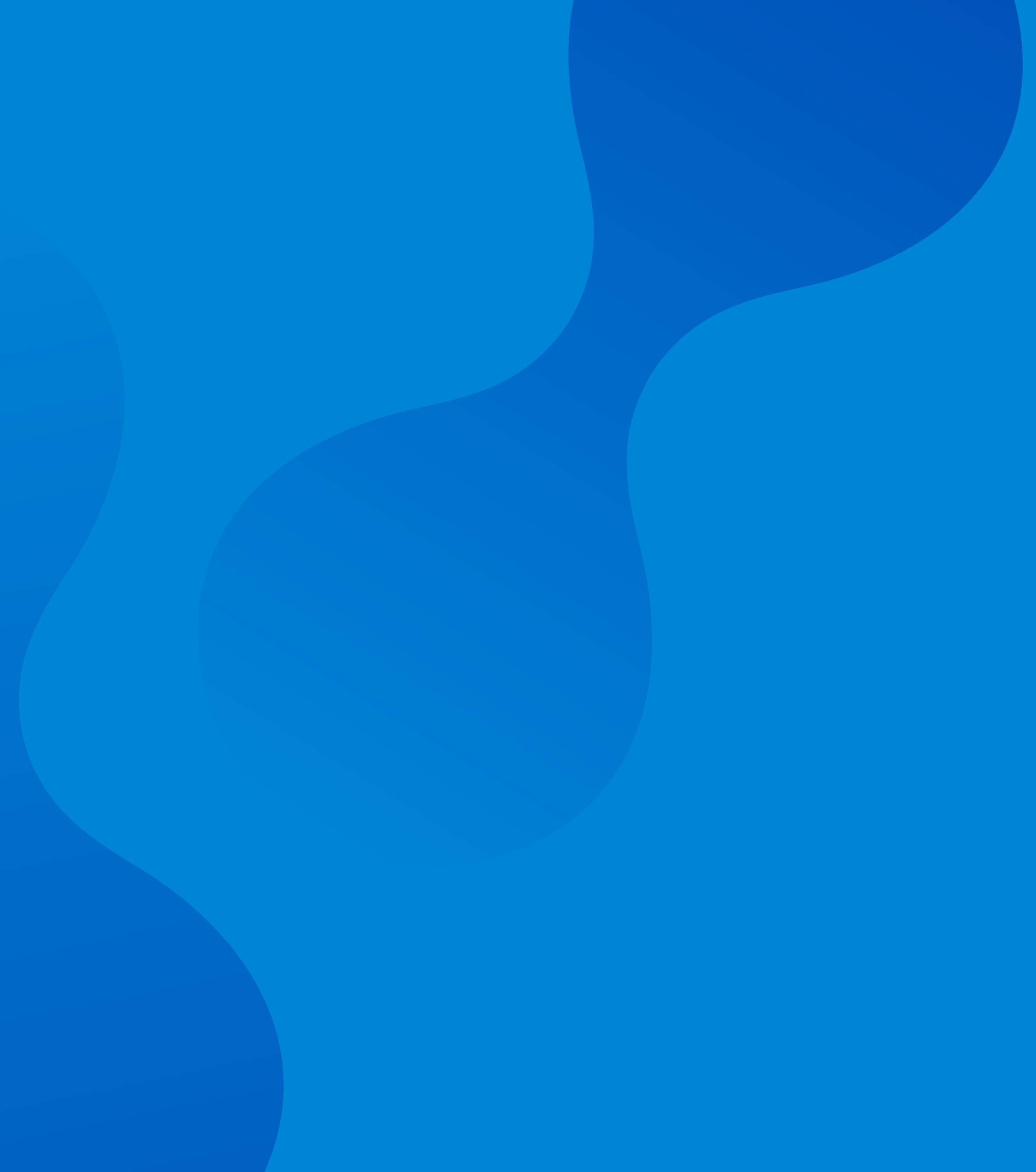 Achieve full process synergies with cross-system integration
The TMS &UP® system an environment open to integration with external system and hardware infrastructures. To achieve the full competitive advantage, we offer system integration in the areas of resource planning (ERP), warehouse management and control (ERP, WMS), yard management and delivery notification (YMS) and financial management and accounting (SF).
In the hardware area, TMS &UP® can efficiently retrieve data from, and exchange information with, electronic seals and with monitoring devices installed in the carrier's transport fleet (telematics systems).
Benefits of implementing the transport management system
Speed up the distribution of transport orders
Reduce the times of response to events and route schedule changes
Improve your control of resources (vehicle, driver and branch files)
Increase efficiency and capacity of your sorting plants
Increase the number of transport operations handled
Optimize your loading and unloading processes
Save time by automating your settlements with carriers
Performance of transport operations as part of logistic processes

PROCESS STEPS
Weekly route schedule planning

The planning unit can set up a travel schedule for the next week

DAILY GENERATION OF LINKS

The planning unit can set up a daily link schedule based on timetables

CARRIER'S PORTAL

Shipping of transport orders, link notification (completion of the link data by the carrier)

ENTRY

Functionality: search for a journey, tractor set selection, trip registration (vehicle and driver data, seal numbers)

DOCKING

Functionality: trip lookup and registration (dock number, semitrailer, seal numbers, load percentage and form)

UNLOADING

Functionality: trip lookup, trip registration (semitrailer, dock number)

LOADING

Functionality: trip lookup, trip registration (semitrailer, dock number)

CLEARANCE

Functionality: trip lookup, loading parameters (percentage and form), package registration, trip registration (semitrailer and driver data, dock number)

DEPARTURE

Functionality: trip lookup, tractor set selection, trip registration (semitrailer, tractor, driver details, seal numbers)

COMMUNICATION WITH ELECTRONIC SEALS

Transmission of the link data, seal numbers, transport documents, driver's name, semitrailer registration number

TRIP CLOSURE

Functionality: trip lookup, trip registration (semitrailer, dock number)

SETTLEMENTS WITH CARRIERS

Functionality: trip lookup, trip registration (semitrailer, dock number)